*** sorry about my poor Language. English is not my native nor Japanese.
But today was not my day. First things the weather was suck. it's very windy in Japan now.
-___- that mean every train and subway were late. And stupid one like me who took a wrong train. I jumped in the rapid train that stopped at Kamata st. (the event station) and silly enough to didn't take off. So I took the long trip to the next main station (+20 mins)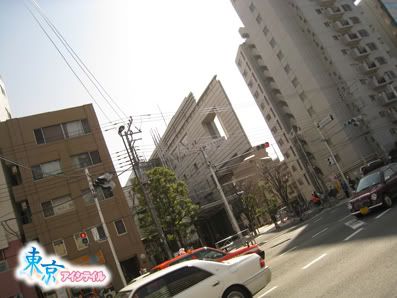 PIO Plaza
And it still not idot enough cause I didn't know , Today they had 2 events in the same place and I have a wrong queue to another event. (+more 15 mins) Ahhh me= suck.
Ok, after upset for myself. It's time to have fun, right?
Here we go!!!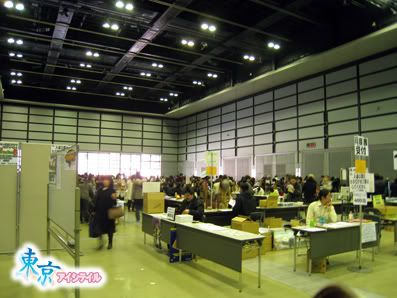 Inside the event. Honestly, Photo phohibition except cosplayer. but I'm a bad guy. ;P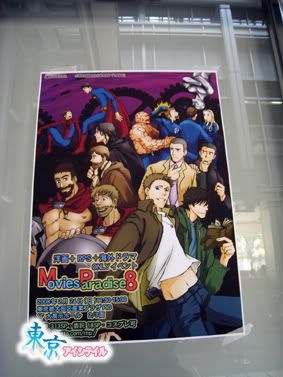 Poster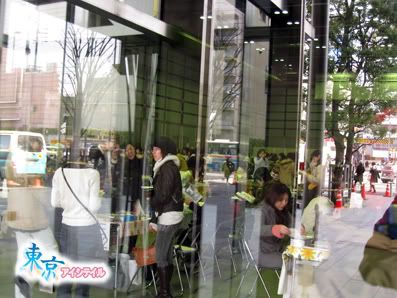 from the outside.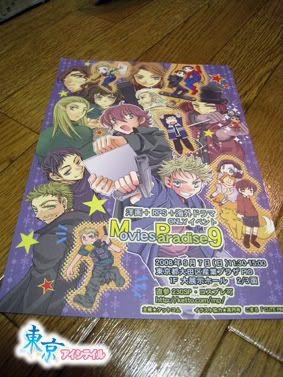 Next season oops... I mean next event. on July.
Oh I should start to talking about the event.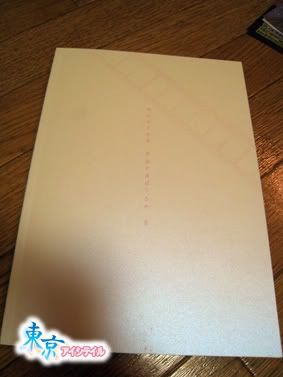 Pamphlet of event. It'll told you about detail. (rule, circles, map booth, etc.)
Inside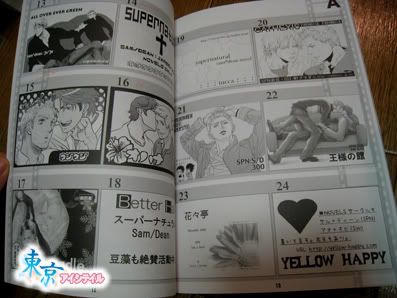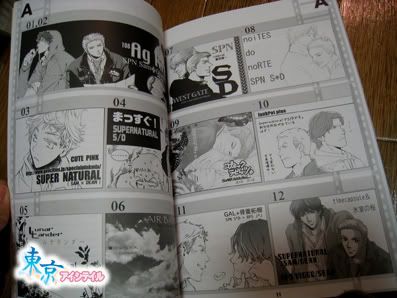 Guys, I'm very surpise when I see coz, I never thought SPN will be the main circle and have the most number of circle in this event. nearly 90 circles.
WOW!!! Wincest rule the world.
Let's me introduce, the most favourite work of mine. *9*
twinkle★ twinkle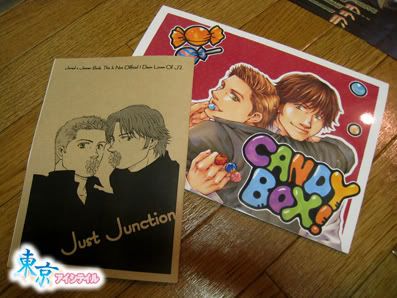 very sweet and so cute. Oh Yuma you melted me down.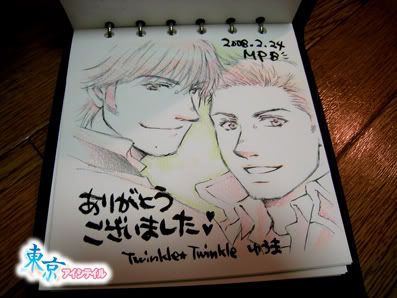 And my second mission completed. ahhh LUV U.
108Ag Kreis
Very Famous circle. If you ever saw Harry Potter Doujinshi before I thought you might ever see her work before.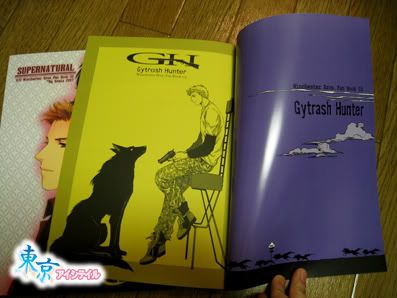 also good inside. Her design very interesting. A lot of detail inside out.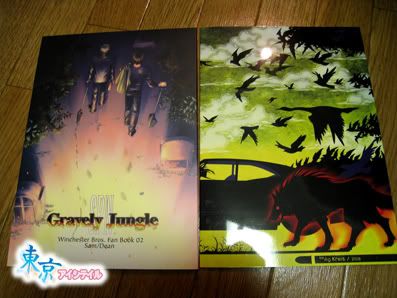 see hellhound!
WeekEnd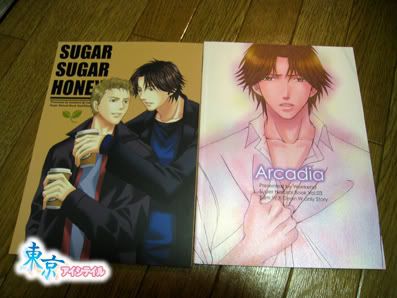 honestly I LUV her crack than serious but it's also good.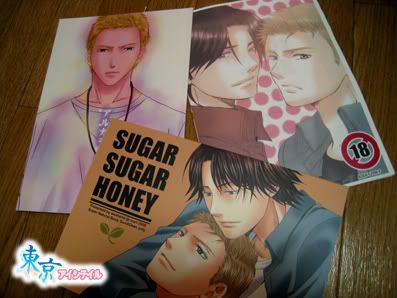 and good NC too . *9*
GAL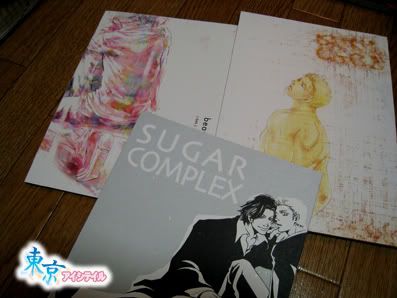 Good Drama, Good emo. Is it not enough?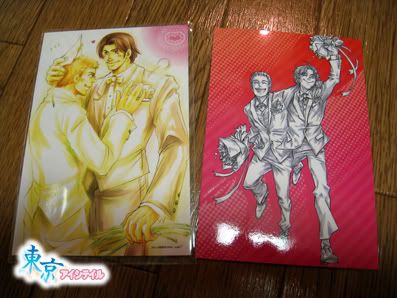 wedding card of J2. *9*
JunkPot plus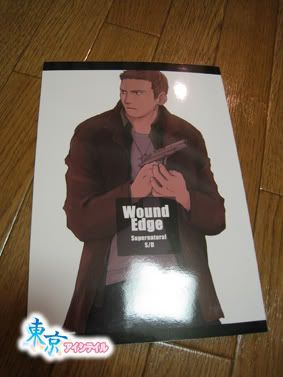 simple line but impress stroy.
MONO-MORATORIUM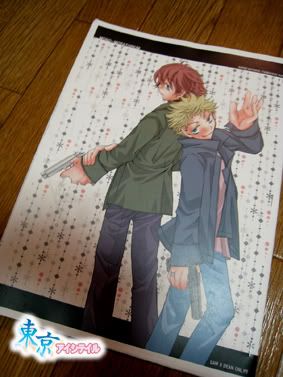 ohana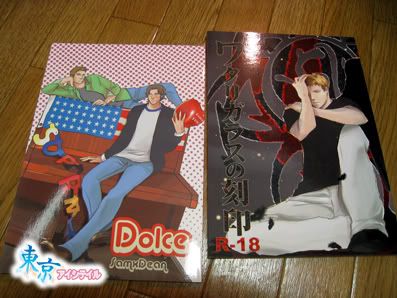 schmoop one and really good one.
the black : Dean got curse and try to push Sam away.
Close knit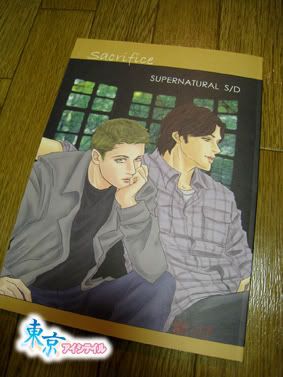 Good porn, Ok?
after fullfill my pleasure. I must to get more job. Dammit why Doujinshi always expensiver than comic. Gahhhhhh.
Now Supernatural really popular in Japan!!!
ps. and I saw alot of good work of another movie and series too. But the most interesting was 2 guys who have same tatto on their neck. What was that?
hiya just came back from MOVIE PARADISE8 's event. I heard about this event for 3 months ago. I'm waiting and waiting. Finally!!!
Current Mood:

bouncy